A place for fun. a place to relax.
The Blue Bruce Bed and Breakfast is the perfect place to relax and unwind with a rustic, at-home, warm, comfortable feeling. The rooms and main living and dining areas are all newly renovated. A hearty breakfast will be passionately created to energize your day, and you'll enjoy watching the birds and nature as you sip your morning coffee.
Check out our activities page to see some of the on-site and local activities to help you plan your stay!
The perfect room for a couple looking for a peaceful getaway!
Queen Bed

Ensuite with Shower

Private Deck

Property Access from the Outside

Large Windows Overlooking the Gardens

43″ Smart TV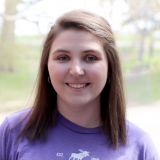 Nikki Johnson
I greatly enjoyed my stay at The Blue Bruce! Kevin and Pam were amazing hosts and recommended the best local attractions and restaurants to visit during my stay. It was obvious that a lot of thought had been put into the common areas and the room. Breakfast was delicious and Pam was very generous with the snacks before heading to bed! I would highly recommend staying at The Blue Bruce and exploring St. Jacobs!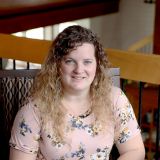 Brittany Wescott
My husband treated me to a lovely stay in the Cottage Room at the Blue Bruce and I cannot speak highly enough of this bed and breakfast! Relaxing on the private deck off the room with a tea was a great way to start off the morning. We also got to enjoy some quiet walks on the trail and a campfire. All of the special touches like the flowers in the room and the book nook made the stay even more memorable. If you are looking for the perfect getaway from the city, The Blue Bruce is perfect!