Amy & Marcel
We stayed at the Blue Bruce during sparkle last weekend. When we arrived we were greeted at the door and invited in. This place has a country feel, but a wide-open beautiful space. We enjoyed a fire, hot tub and a lovely breakfast. We got recommendations for local restaurants and enjoyed chatting about the history and the eight acres! We will be back again and bringing friends as they have space for two rentals. I can't wait to see it in summer and join in the market :). A perfect hidden jewel.

Jane and Megan
We loved our stay at the Blue Bruce. The rooms are very clean, well decorated and the beds are comfortable. The common space is huge and gorgeous, with a sunroom and wood-burning fireplace. The breakfast was delicious and generous. Pam and Kevin are friendly and make you feel at home. We got to spend time with their horses, ponies, goats, calf and the two friendliest dogs you will ever meet. The property is stunning, if I was not already married, I would be planning my wedding there. Also, the coffee was excellent, they have a top-notch machine.  We fully recommend!

The Saari Family
Dear Pam and Kevin,
We had such a wonderful weekend at the Blue Bruce.  You both were such gracious hosts and the setting was perfect.  It was spacious and cozy with a lovely view of the fall country side. We highly recommend The Blue Bruce to our friends and family. God continue to bless you and this new adventure you both are on.

Linda & Charles
Waterdown, Ontario
My husband and I recently spent a night at the Blue Bruce, and we are already planning a return visit. There is a "wow" factor as soon as you enter the house. It is so beautifully furnished and decorated, and the views of the rolling hills, horses and pond are breathtaking. We spent the evening relaxing by the roaring fire. In the morning we were treated to a fantastic breakfast feast, including some home-baked goodies. We came away feeling relaxed, refreshed and renewed. Thank you Pam and Kevin for opening up your home to us. You were most gracious hosts who went out of your way to make us comfortable. We will see you again soon!
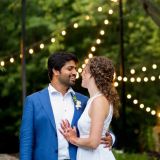 Sandra & Mustafa
The Blue Bruce is an amazing venue for a wedding!! With a pond, a beautiful dancing space, plus farm animals for petting they really have everything you could want for a great country wedding! Pam and Kevin are amazing hosts – they let us visit many times leading up to our wedding and were always so welcoming and thoughtful. Furthermore – their bed and breakfast service is fantastic! Fantastic coffee and Kevin's waffles are legendary! Overall – if you want a small to medium size venue that feels like home and has all the country flair – then this venue is for you!
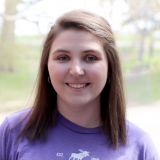 Nikki Johnson
I greatly enjoyed my stay at The Blue Bruce! Kevin and Pam were amazing hosts and recommended the best local attractions and restaurants to visit during my stay. It was obvious that a lot of thought had been put into the common areas and the room. Breakfast was delicious and Pam was very generous with the snacks before heading to bed! I would highly recommend staying at The Blue Bruce and exploring St. Jacobs!
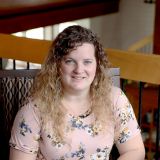 Brittany Wescott
My husband treated me to a lovely stay in the Cottage Room at the Blue Bruce and I cannot speak highly enough of this bed and breakfast! Relaxing on the private deck off the room with a tea was a great way to start off the morning. We also got to enjoy some quiet walks on the trail and a campfire. All of the special touches like the flowers in the room and the book nook made the stay even more memorable. If you are looking for the perfect getaway from the city, The Blue Bruce is perfect!
